Matthew Hurt picks Duke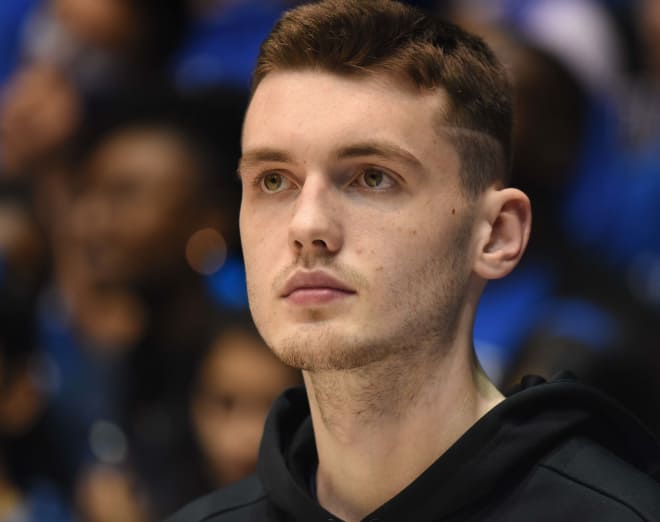 The road to landing five-star forward Matthew Hurt has been long, and hard fought. But on Friday, the 6-foot-9 skilled Rochester, Minn., product brought things to a close when he announced his decision to join the Duke Blue Devils.
"I'll be attending Duke University," Hurt said as he pulled out a blue hat with the Blue Devils logo on it.
Hurt's recruitment was a classic battle between some of college basketball's most historic programs - Duke, Kansas, North Carolina and Kentucky.
Hoops royalty was out in full force for Hurt's commitment and not one program let up in its pursuit. Though Hurt, nor anyone in his circle, ever verbally labeled any of the programs a favorite, Kansas was long considered the perceived leader.
Krzyzewski and his staff never wavered and continued their pitch. And in the end, Duke was able to make up ground and ultimately land the coveted prospect.
"I see this as a come from behind win for Duke," Devils Illustrated recruiting analyst Clint Jackson said. "A year ago, I had the feeling that Kansas was the leader, but Coach K was strong in his messaging to Matthew Hurt. He told him, over and over, that he just had to coach him. The Duke staff worked hard for this one and fought off a lot of national blue bloods."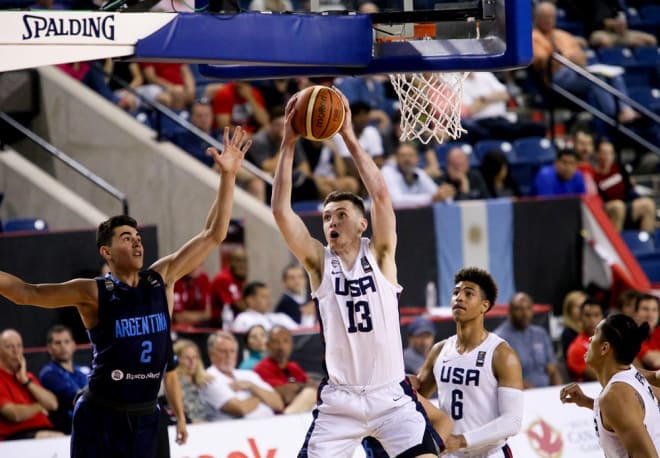 So what made Hurt such a highly regarded prospect?
Most point to his polished skill-set. He became known for his fluid, and complete game. Some labeled him as the most well-rounded prospect in the class.
While that certainly still has to play out, the belief that he can make guys around him better is not up for debate. Hurt has the ability to get others involved, but is also someone that can make things happen for himself on the offensive end.
"Offensively, he's very versatile," Jackson added. "He has such a clean skill-set. Handle, shot, footwork, passing, rebounding. The kid can do it all. His high release point off the bounce as a jump shooter just translates so well at the college level.
"He's a guy who will look good in Duke's spaced approach that will open driving lanes and allow him more room to isolate his man where he can attack, shoot or pass."
With a host of talent around him, including the return of Tre Jones, one of the nation's top point guards, Hurt will have the opportunity to move freely.
As a result, Jackson believes Hurt couldn't be in a better situation to flourish in his first year on the collegiate level.
"I see Hurt as a potential one-and-done guy who will play that hybrid forward role that so many long, skilled players have had success at Duke before," he said.
"I think he needs to get stronger and tougher, but that should come with a college weight program and a motivational training team like they have in Durham."
The McDonald's All-American joins the nation's top rated player in Vernon Carey, Jr., five-star forward Wendell Moore and sharpshooting combo guard Boogie Ellis in the 2019 class.
Duke is also in the mix for four-star guard Cassius Stanley, who is set to announce in the coming days.